🧭 : Home >> Events >> Privacy Yathra...
Privacy Yathra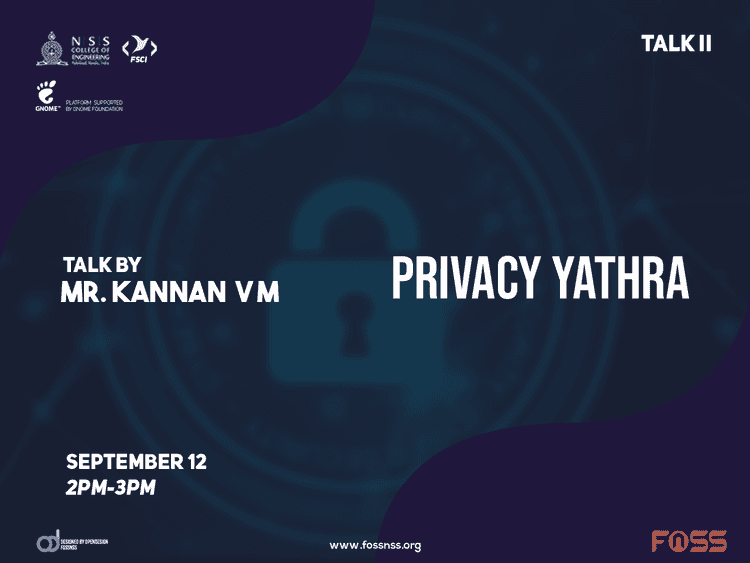 Data is the pollution of the information age and protecting privacy is the environmental challenge.
Ain't it important to know the importance of privacy in digital space? What all should we know about the importance of privacy?
We the FOSS Cell of NSS College of Engineering, Palakkad presents a session on Privacy Yathra, a journey which intended to spread the importance of Data Privacy and protection of identity in digital spaces. A session by Mr.Kannan VM, Software Developer, Alpha Fork who was a part of the journey.
Join us and know more about Privacy yathra
Date:12.09.2020
Time: 2.00 pm - 3.00 pm
Cost: Free
Register at: https://ee.kobotoolbox.org/x/fDaTvLeE
To know more about schedule: https://fossnss.org/blog/schedule-for-mini-conference