🧭 : Home >> Events >> Peer Meet...
Peer Meet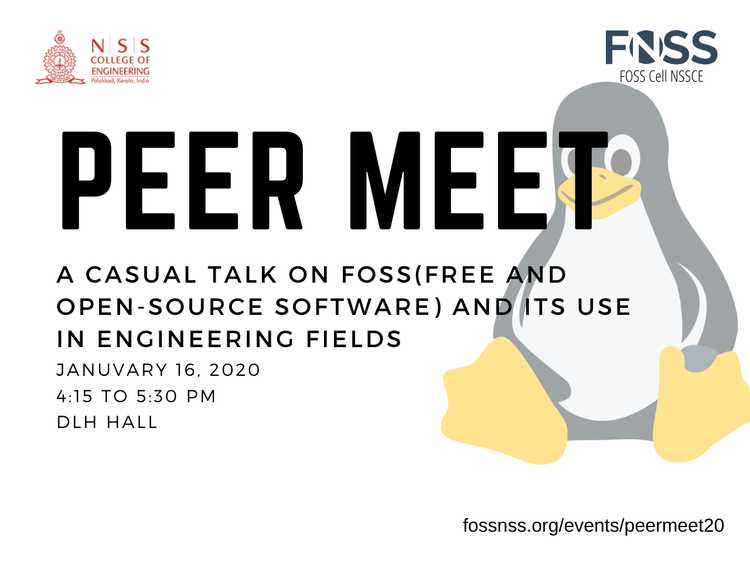 FOSS Cell, NSSCE is conducting a peer meet on the topic "Relevance of FOSS and its use in engineering fields". The event hopes to encompass discussion on applications and wide opportunities of free and open-source software in various engineering sectors. Heartly welcome you all to the same.
Event Details
Date: 16/01/2020 Time: 4.15 PM Venue: DLH (Alumni block)
Venue
DLH(Alumni block) - NSS College of Engineering, Palakkad
Time: 4:15 PM to 5:30 PM
Date: 16th Jan, 2020
Topics for discussion
Why public money = Public code.
FOSS history, present, relevance.
Proprietary tools we use in Engineering.
Their alternatives.
Advantages.
Learning opportunities.
Suggestion from community.