🧭 : Home >> Events >> Introduction to...
Introduction to GIMP
"In real open source, you have the right to control your own destiny." -Linus Torvalds
Want Photoshop, but don't wanna pay for it? Try GIMP!
With the era of FOSS revolution, ditch Photoshop and give GIMP a chance! It is free, requires less storage, has the same capabilities as any other editing software and what's more, you would be supporting open source movement!
FOSSNSS is proud to present our 2 day session on GIMP, held by Aaditya Anil, OpenDesign Lead , FOSS NSS. His sessions will definitely bloom buds of creativity and imagination in you
🗓️ Date: 8-9th May 2021
⏱️ Time: 10.30 AM
So what are you waiting for? Register up here!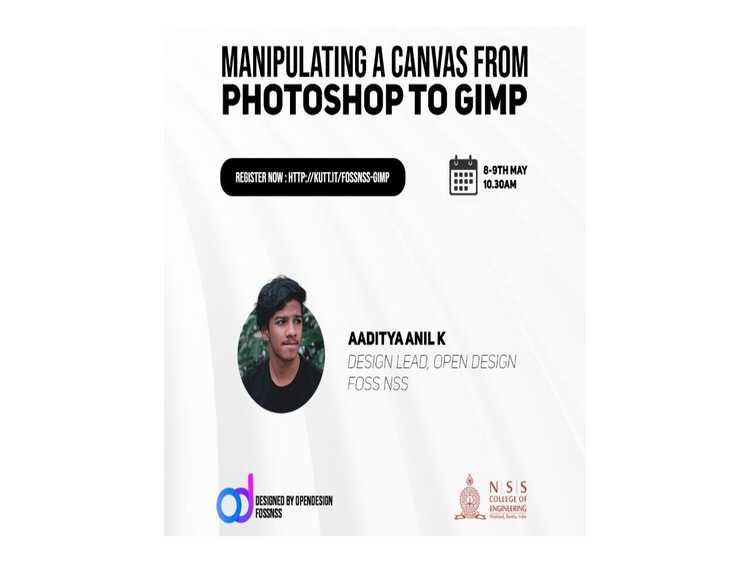 Recorded session is now available at: