🧭 : Home >> Events >> Without Opensou...
Without Opensource by Allen K Abraham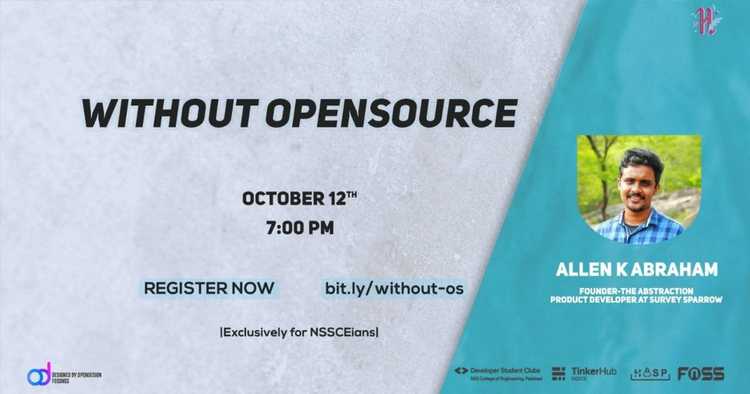 FOSSNSS, TinkerHub and HackerSpace of NSSCE collaborately is hosting a session "Without Open-source" in connection with Hackoberfest. This is the second session in the series of talks. The session will be handled by our alumni Mr.Allen K Abraham, founder of "The Abstraction".
This is an initiative which involves the sharing of coding resources in Malayalam free of cost. Mr. Allen is also a product developer in Survey Sparrow.
Date: 12th October 2020
Time: 7:00 PM IST
The meeting will be conducted exclusively for NSSCEians