🧭 : Home >> Events >> HackerDay by Ha...
HackerDay by HackerSpace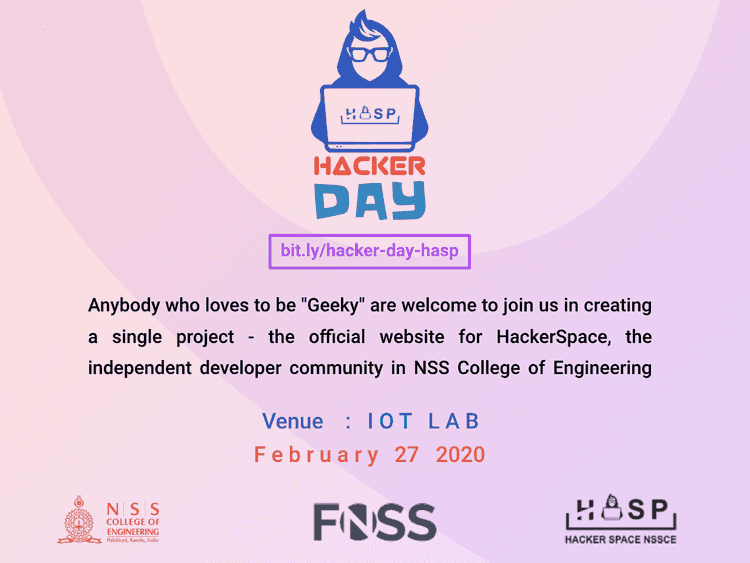 HackerDay by HackerSpace NSSCE
Hacker Day is an immersive hackathon where students with an interest in technology gather together to build a single project, a website for HackerSpace NSSCE. Join us in achieving the goal.
Highlights

You don't need a team to participate
Learn stuff and hack with the learnt
Get hands on experience
Build something that will be used by many
Get metorship, form teams
Come and hack stuff!
For more details: https://bit.ly/hacker-day-hasp
Venue and Timing
Venue: IoT Lab - NSSCE
Time: 9:00 PM to 6:00PM
Dates: 27th Feb, 2019