🧭 : Home >> Events >> Frequently aske...
Frequently asked questions on free software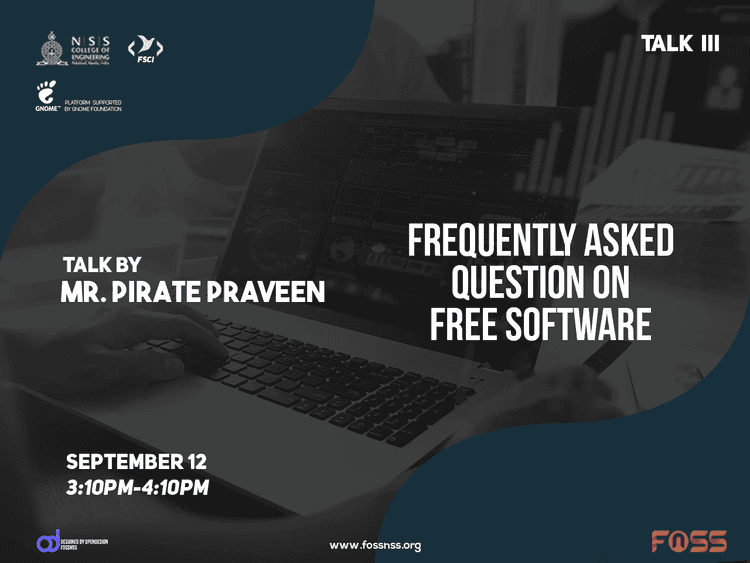 All enthusiastic learners out there! Are you all familiar with free software? Or are you just going to start with it? Confused on how to take the first faint step?
We are here to help you out. We the FOSS Cell of NSS College of Engineering, Palakkad presents you a session on Frequently Asked Questions of Free Software, a session by Mr.Pirate Praveen, Debian developer. All Keen learners out there! Your wait is over.
Date: 12.09.2020
Time: 3.10 pm - 4.10 pm
Cost: Free
Register: https://ee.kobotoolbox.org/x/fDaTvLeE
To know more about schedule: https://fossnss.org/blog/schedule-for-mini-conference