🧭 : Home >> Events >> Orientation pro...
Orientation program for 1st years
It has been 2 years since the official inauguration of FOSS NSSCE and it was time to welcome new members into the family.
An orientation program is planning for the 1st year students of NSSCE to give them a brief intro to the world of FOSS. The main agenda of the program is to give the students a clear idea of what FOSS stands for and to eradicate the common misconceptions regarding FOSS.
---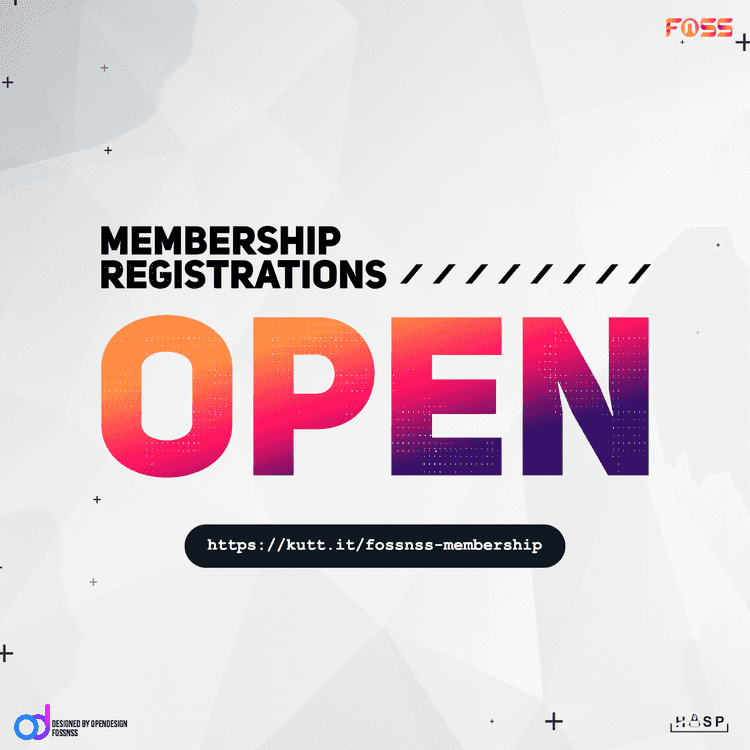 Date: 25th April
Time: 6 PM
Agenda
Introduction about FOSS
Why a campus community like FOSSNSS?
Our activities, past and future prospects.
Brief introduction of our team, HackerSpace and OpenDesign